Face Products: An In-Depth Look into Skincare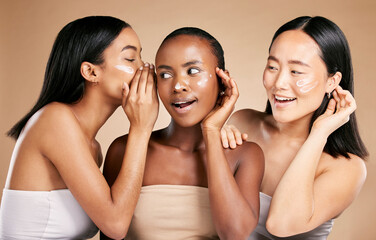 The Importance of Skincare
Skincare is an essential part of personal hygiene and self-care. It involves taking care of your skin to maintain its health, prevent problems such as acne and premature aging, and keep it looking its best. Your skin is the body's largest organ and requires attention and care just like any other part of your body.
Types of Face Products
Cleansers
Cleansers are designed to remove dirt, oil, and makeup from the skin's surface. They usually come in liquid or foam form and should be used twice a day, once in the morning and again before bed.
Toners
Toners are used after cleansing to remove any remaining traces of dirt or makeup. They also help to balance the skin's pH level and prepare it for further skincare products.
Moisturizers
Moisturizers are essential for keeping the skin hydrated and preventing dryness. They come in different forms, including creams, lotions, and serums, and should be applied after cleansing and toning the skin.
Serums
Serums contain high concentrations of active ingredients that target specific skin concerns, such as wrinkles, dark spots, and uneven texture. They should be applied before moisturizing the skin.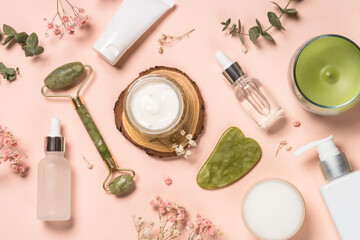 Sunscreens
Sunscreens are essential for protecting the skin from sun damage and premature aging caused by UV radiation. They should be applied daily, even on cloudy days.
Key Ingredients to Look For
When choosing face products, it's important to look for key ingredients that provide specific benefits to the skin. Here are some of the most common ingredients found in skincare products:
Retinol - helps to reduce fine lines and wrinkles
Vitamin C - brightens the skin and reduces dark spots
Hyaluronic acid - hydrates the skin and increases firmness
Glycolic acid - exfoliates the skin and improves texture
Salicylic acid - unclogs pores and reduces acne
Frequently Asked Questions (FAQ)
1. How often should I use a face mask?
You should use a face mask once or twice a week, depending on your skin type and the type of mask you're using. If you have dry or sensitive skin, it's best to use a gentle mask and limit use to once a week. Those with oily or acne-prone skin can use a mask up to twice a week.
2. Can I skip using a toner?
No, you shouldn't skip using a toner. Toners help to balance the skin's pH level and prepare it for further skincare products. They also help to remove any remaining traces of dirt or makeup that may be left after cleansing.
3. Should I apply sunscreen even if I'm indoors all day?
Yes, you should still apply sunscreen even if you're indoors all day. UV radiation can penetrate through windows and cause damage to your skin, leading to premature aging and an increased risk of skin cancer.